Author:
PIO Margo Rohrbacher
Date:
February 27, 2014 12:45 PM
Police Searching for Missing Elderly Man
San Rafael, CA – February 27, 2014. Police are asking for the public's help to locate a missing San Rafael man.
Robert Davis, age 93, was last seen at 8 p.m. on Wednesday evening as he left Marin Joe's restaurant in Corte Madera after his weekly dinner with his daughter. He got in his car and turned left out of the parking lot, presumably heading to the overpass to take Highway 101 north to his home in Terra Linda. Robert did not return home and has not been seen or heard from since. This is completely out of character for him. It was raining heavily when he left the restaurant and he may have gotten lost.
Mr. Davis is a white male, 5'7", weighs 139 pounds, and has gray hair and gray eyes. He was last seen wearing a beige jacket, a light yellow sweater, a white or light colored shirt, and beige slacks. He was driving his silver 2001 Toyota Camry 4-door, CA license 4SEY056. The Camry is missing a right front hub cap and may have damage to one of the fenders. Mr. Davis is able to care for himself, but does get easily confused and has poor short term memory.
Anyone with information or who may have seen Robert Davis or his vehicle is asked to call San Rafael Police at 415-485-3000, or your local police.
A PDF Critical Reach Flyer for this case can be downloaded here.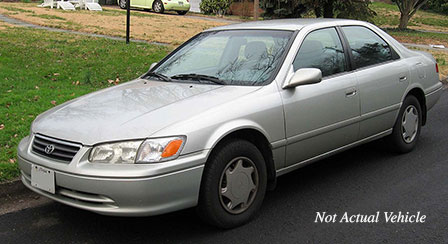 # # #
Last Modified: March 26, 2014 5:56 EDT (by Holm)