Author:
PIO Margo Rohrbacher
Date:
January 14, 2013 3:00 PM
Westamerica Bank Robbery Suspect Images Released
San Rafael, CA– January 14, 2013. On Friday, January 4th at 5:12 p.m. the suspect in these photos entered the Westamerica Bank at 1177 Francisco Boulevard in San Rafael. He walked directly to a teller and demanded money. No weapon was seen or mentioned. He obtained cash and fled on foot. The suspect is described as a white male in his 30's, between 5'6" and 6'1", 160 to 200 pounds with a muscular build. He was unshaven with one to two days growth of beard. He was wearing a black beanie, black sunglasses, and a black hooded sweatshirt. The photo with just the beanie was taken outside the bank prior to the crime and the photo with hood up was taken during the robbery.
Anyone with information regarding the identity of this suspect is asked to call Detective Corporal Todd Berringer at 415-485-3017 or todd.berringer@srpd.org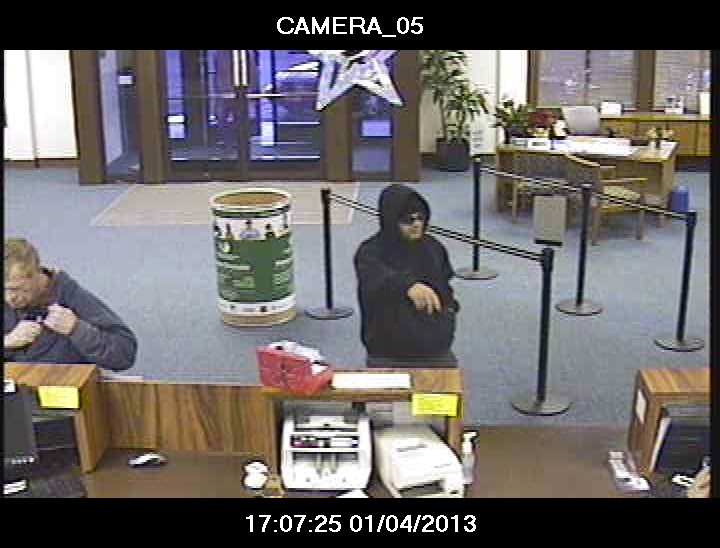 # # #
Last Modified: February 06, 2013 10:12 EST (by Holm)